For 60 years, the company Dorey has been manufacturing, advising, adapting and servicing industrial machinery offered to its customers in various sectors. Founded byGeorges Dorey, the company first grew in the shoe and leather industries by following the technological changes of its time for the manufacturers of the whole world.Today, Jean-Louis Dorey directs the company, and its principal activity is the design of industrial solutions for the cutting and the assembly of flexible or semi-rigid materials.
Automotive, packaging, credit cards, plastics, textiles technical, advertising, swimming pools, signs, billboards, filters, spiral ducting,inflatable, covers, blinds industries…
Our extensive professional and multi-industry experience in each sector has led us to offer the best technical solutions!
SERVICES
Sales Department
The sales department is one of the most dynamic departments of Dorey. It is indeed a team of technical advisers, with an unquestionable experience in the industry, available to answer all your requests.They will share with you all their knowledge and put all their energy to solve your problems and satisfy your needs wherever you may be !
Technical Department
Service engineers : our engineers will inspect your equipment at our supplier's site, then install it in your unit and train your technicians. The service engineers will then make themselves availablethrough our hot line for any service request.
Mechanical and automation manufacturing laboratory : You would like to make a modification, an adaptation or even a new addition to your existing machine? Our specialists will answer andmeet all your needs and will even be able to design automated systems.
Spare parts : we keep a significant stock of spare parts for all the machines we have delivered in order to send them to you as soon as possible.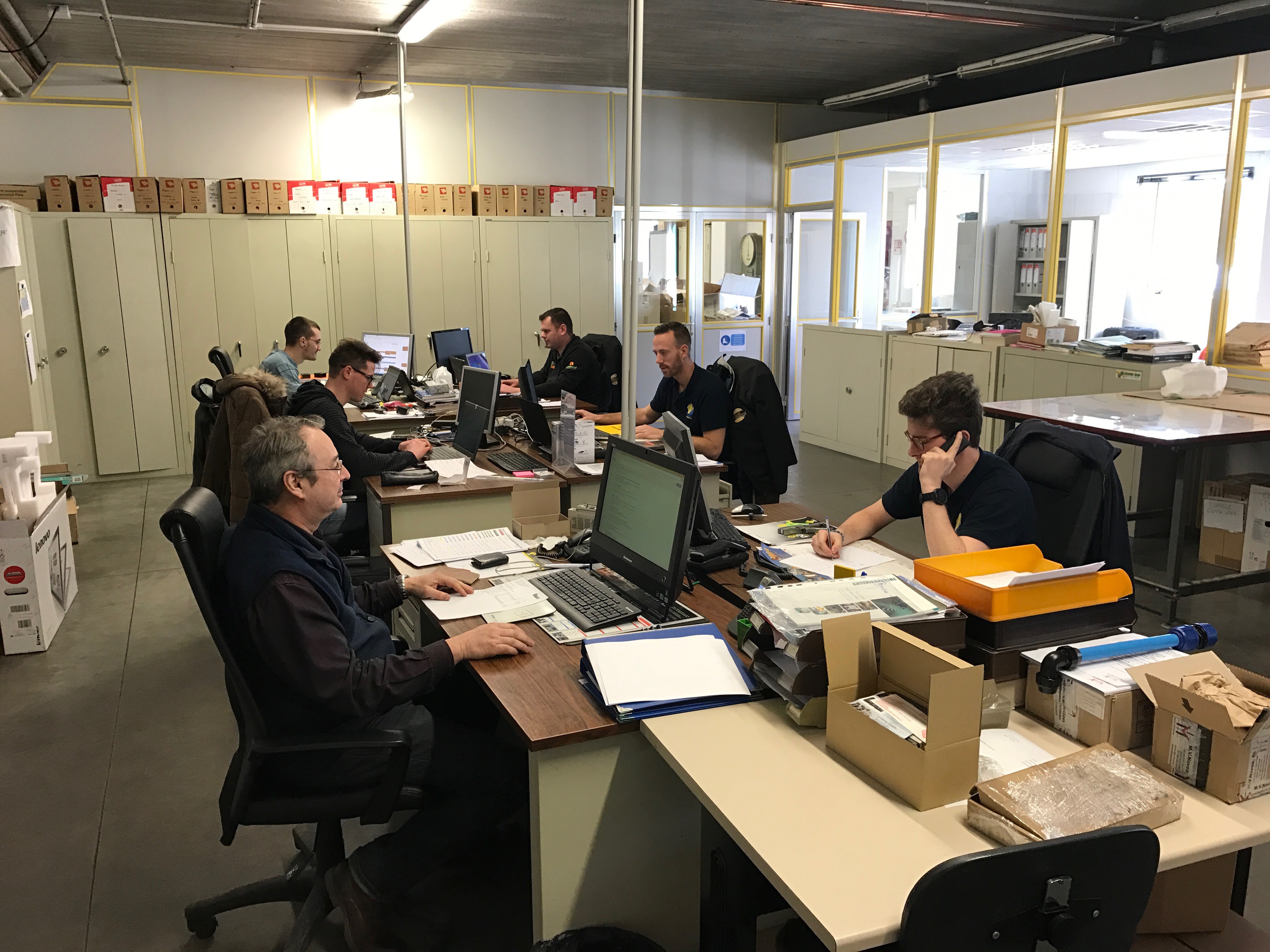 Show Room
Dorey SA invites you to come and discover its showroom, presenting the latestinnovations in machinery. Thisshowroom is reserved for you ;bring your materials over, we willtest them on our machines andwill give you the best installationsettings while keeping in mind yourown current process.
DOREY CONVERTING SYSTEMS
Subsidiary dedicated to equipment using digital technology and computer systems, including our rotary die cutting-laminating system for the converting industry. The applications are: medical, electronics, automotive, adhesives, RFID.