T300 Extreme Drop Stitch
Hot air and Ultrasonic Welding Solution for Drop Stitch
Drop Stitch is becoming increasingly popular with applications such as inflatables, gym mats and more. It's a coated nylon joined by thousands of vertical fibers that are uniform in size. When welded into desired shape and pressurized with air, it is transformed into a strong, hard surface.
Align top and bottom panels
Mark pattern
Clamp and cut pattern
Weld
Now, drop stitch can be welded on a Miller Weldmaster T300 Extreme. Check out details and video below to see just how it's done.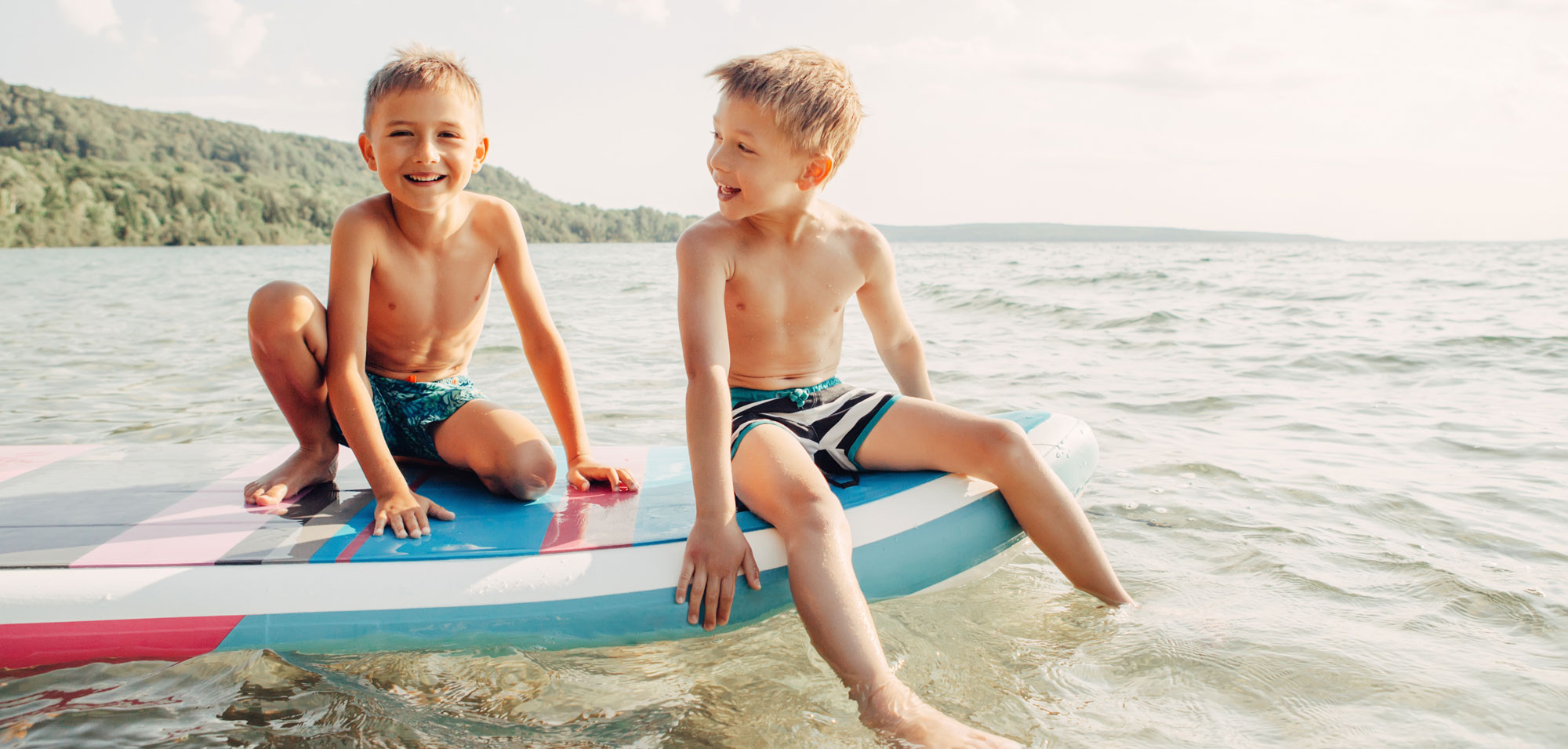 Drop Stitch Welding for Inflatable Paddle Boards
Inflatable paddle boards, also known as blow up paddle boards or iSUPs have become very popular for their many advantages. They are easy to transport, require less storage space, are generally cheaper than hard boards and can last for years because they are super durable. Best of all, you can take an inflatable paddle board anywhere and they're ready to go in minutes.
What gives an inflatable paddle board its shape and structure?

Drop stitch (also called double wall fabric) is at the heart of all inflatable boards. It's a relatively new concept where the surfaces of the fabric are connected to each other through vertical pile fibers. Basically, it is thousands of polyester threads woven into the bottom of the base material to make sure when the threads hit their maximum length, there will be no over-inflation. They are woven so thin that when the board is deflated, the two layers can collapse together almost completely flat, allowing the board to be rolled up and stored in a much smaller space. Drop stitch comes in many thicknesses but the most common for inflatable paddle boards is 4- or 6- inch drop stitch.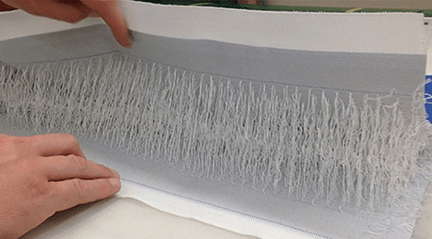 How is welding technology superior to gluing methods?
Using hot air welding to create your inflatable paddle board will create a stronger, longer lasting paddle board that in turn, is better for the environment.
Gluing the top and bottom of the sidewall is extremely labor intensive. Replacing gluing with welding enables some of our customers to experience a 10-fold time savings.
Because you are able to weld and finish your paddle board in one step, this also helps greatly reduce your manufacturing time.
Welding creates an airtight seam without the risk of glue weakening over time.
Glue has a short lifespan and your product will end up as landfill after just a few years.
Welded seams for your inflatable paddle board are the same seams created for white water rafts, emergency evacuation slides and life vests.


What are the steps to creating a dropstich paddle board?
Choose your material size
If you want to create a boxier shape, the diameter of your sidewall should be equal to the thickness of your drop stich material.
If you want a rounded shape/finish, the side wall should be an inch or an inch and a half shorter than the drop stitch.
Align the top of your fabric to the bottom of your fabric to eliminate any skew in the product.
Mark your pattern on the material.
Clamp material into place for precise cutting.
Cut your drop stich material
Use an ultra-sonic cutter to weld and cut in one pass with perfectly sealed edges.
An ultra-sonic cutter is critical to tack the drop stitch material to itself for ease of running through the machine
Weld sidewall (or rail) to the drop stich material
Using your T300 Extreme Curve double-wall welding machine, weld one side of your sidewall.
Close sidewall, flip over and begin final sidewall seam.
Be sure to leave 5" of sidewall unwelded for valve placement.
Insert the valve
Rip tacked drop stich material
Slice a small hole where valve is to be inserted.
Insert your valve.
Weld the last 5" of sidewall.
Inflate and enjoy!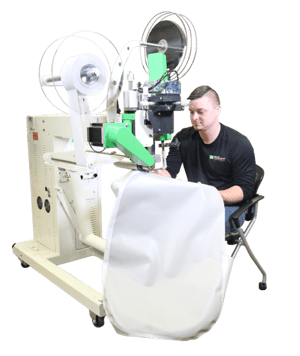 If you want to see a visual guide to create an inflatable on our T300 Extreme, check out the "Videos" tab!